The allocation of strips to the lucky fourteen was made by ballot and there were a few tense moments as the contestants lined up in front of the impressive sight of the winning semi final tops.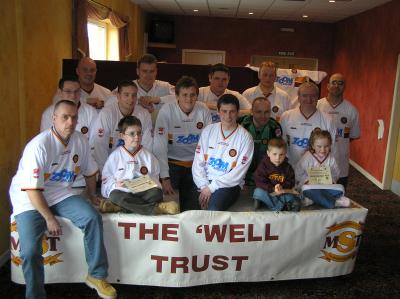 Happy winners

A second draw then took centre stage.This was for Marc Fitzpatrick's shirt - the one worn at Easter Road when he scored the winning goal against Hearts in the 120th minute.The winner, pulled from the bag by Emma Rodgers , was John Coyle from Motherwell.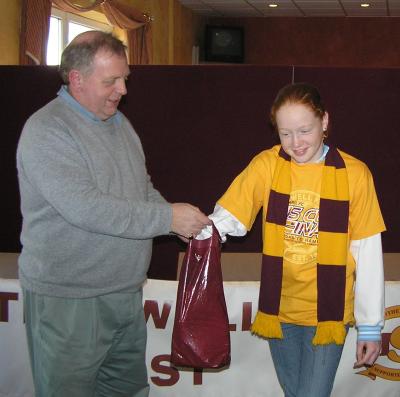 Who gets Marc's shirt?


A Trust spokesperson said afterwards, "We are delighted at the success of the draw and it looks like the Trust funds will benefit by more than two thousand pounds.We wish to thank both the club for the donation and all the fans who contributed."

Read more about our CIS 2005 campaign.