There was no sign of festive spirit in the south east corner of Celtic Park as an under strength Motherwell side offered nothing but patchy resistance. We can expect a different attitude when St Mitten visit Fir Park on Saturday.
Stephen Robinson had indicated in his pre-match interviews that he had learned a lesson following last season's intensive rush of games as the year ended. Squad rotation was a necessity if we were to avoid burn out.
It was no surprise therefore to see five changes and the emergence of a weakened eleven. Few would argue that our priority has to be the upcoming games against St Mirren and Hamilton. The price paid for insurance was to enter the Parkhead ground with a side that never looked capable of causing an upset.
The manager's post-match comments suggested disappointment at the way we lost the goals. After an opening quarter when we kept them out he judged that "two individual errors" gave Celtic the openings. In truth few who had to suffer our uninspired performance expected that we could escape from the opposition's dominance without loss.
That game is behind us and the loss will be forgotten if we deliver the goods against the Paisley Saints on Saturday. The team will surely be close to the successful side that battled St Johnstone and the weather last week.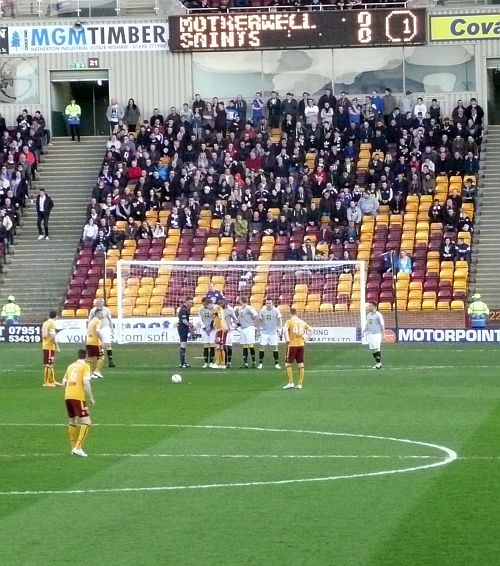 This could be a season defining weekend. Dundee travel to Parkhead as 33/1 outsiders while we face St Mirren at home. A win could have us a dozen points ahead of the bottom pair and in relative safety. No wonder Robinson ensured that his best eleven are available.
The last Saturday before Christmas traditionally sees lower attendances but any Motherwell fan unsure whether to visit the shops or attend Fir Park should heed the call...Cme on ye 'Well! A 2-0 home win.